Here I present my homemade valve steam engine, which I made a few years ago. Thanks to the clearly visible valves mounted on the top of the machine, it gives an extremely impressive sight. In my eyes, it represents my masterpiece and for this reason it has a very special place in my living room to this day.
The machine has a piston diameter of 13mm and a cylinder stroke of 16mm. The pistons are alternately pressurized on one side, which means that two single-acting cylinders are installed in the machine. The regulation of the air/steam inflow and outflow is done with the help of valves. The valves are lifted and pushed in by eccentrics. These eccentrics are connected to the crankshaft via two gear wheels.
In making the machine, I used my Emco Compact 5 lathe, a pillar drill and files. Of course, taps and other common tools were also used, but they can be found in the equipment of every owner of a lathe. To make square parts, especially when a milling machine is not available, requires some creativity. I used my four-jaw chuck on the lathe to turn the workpieces flat.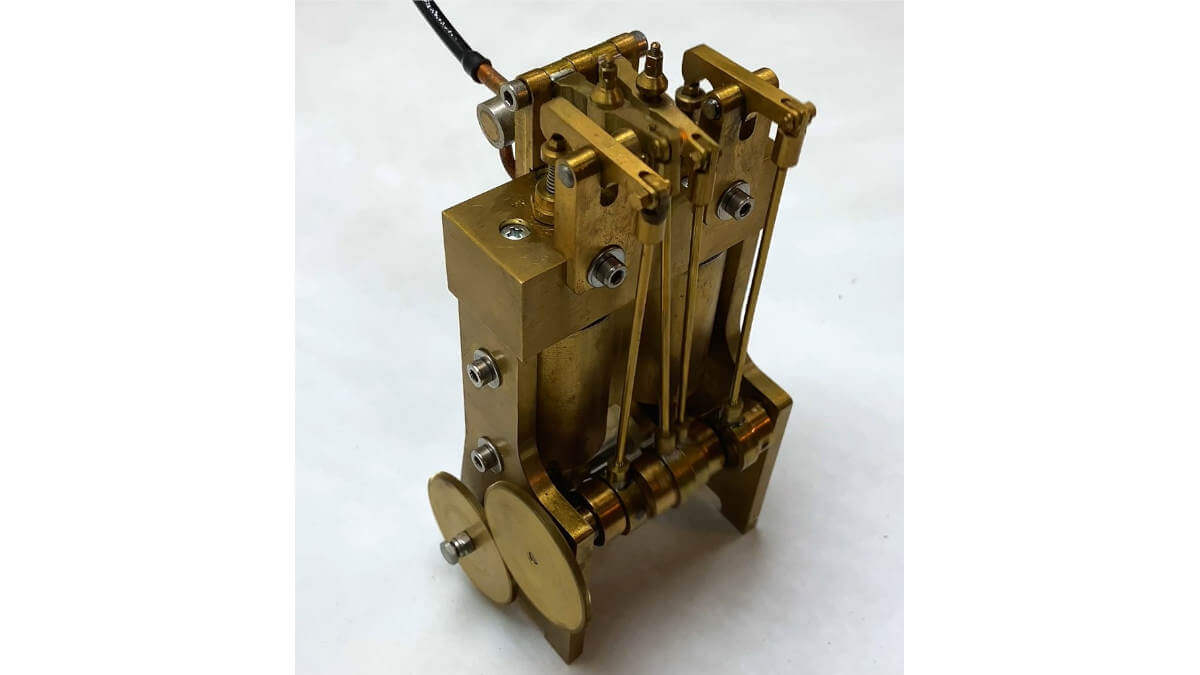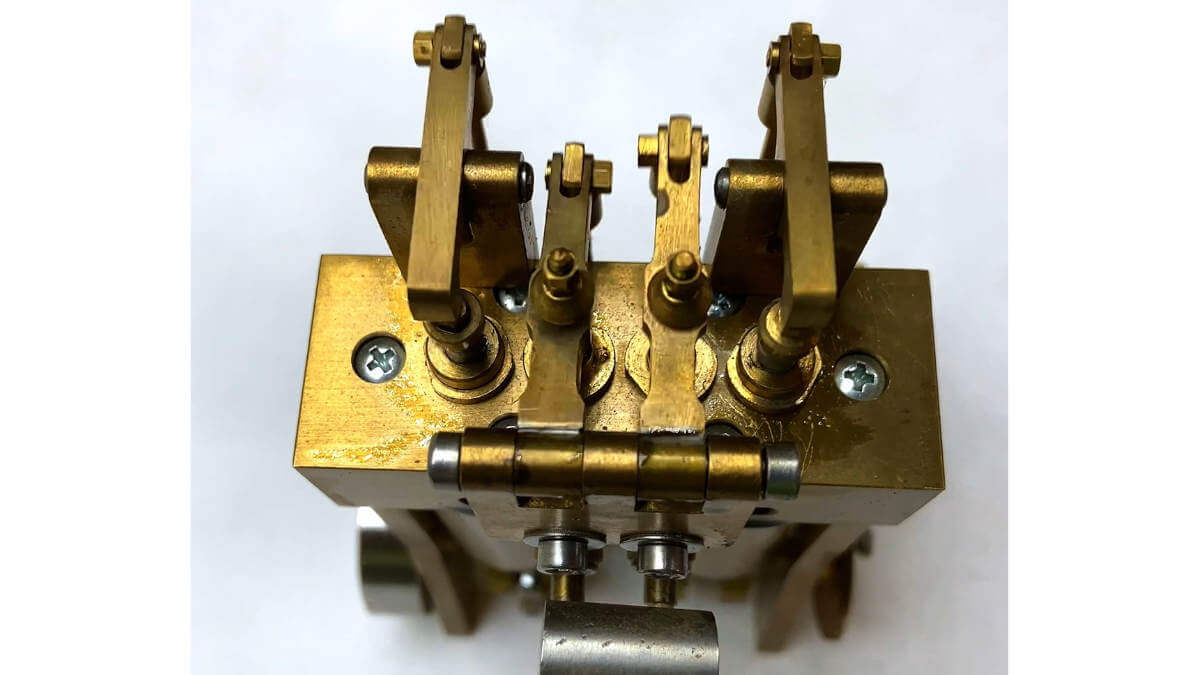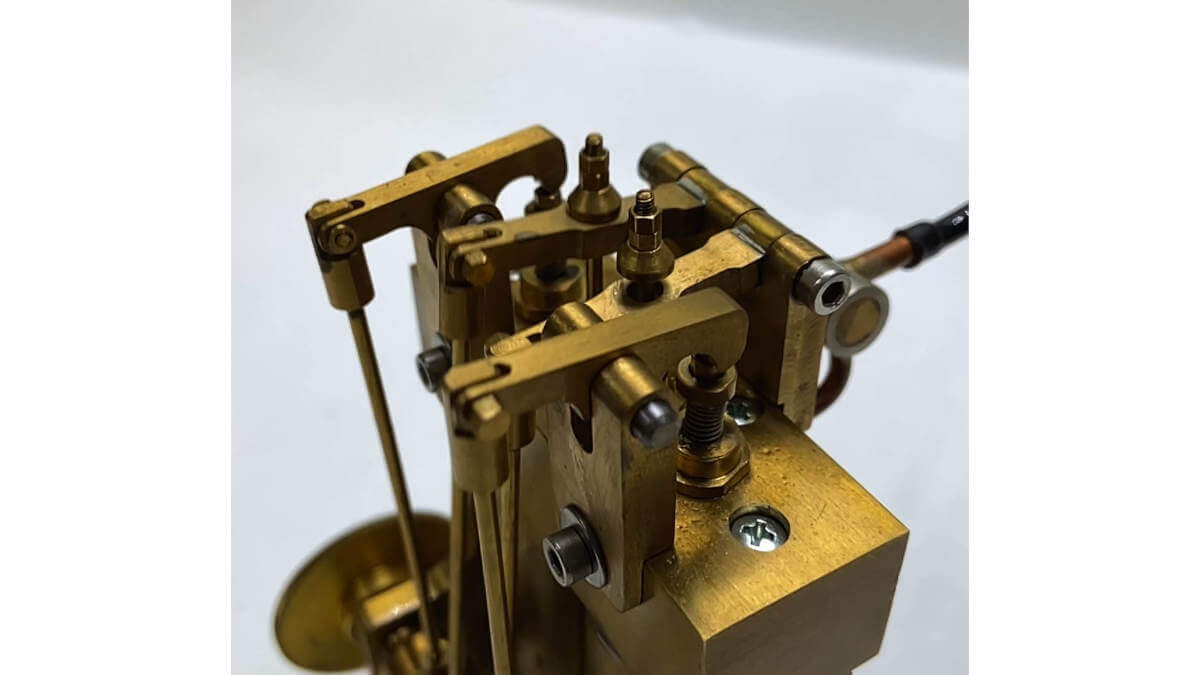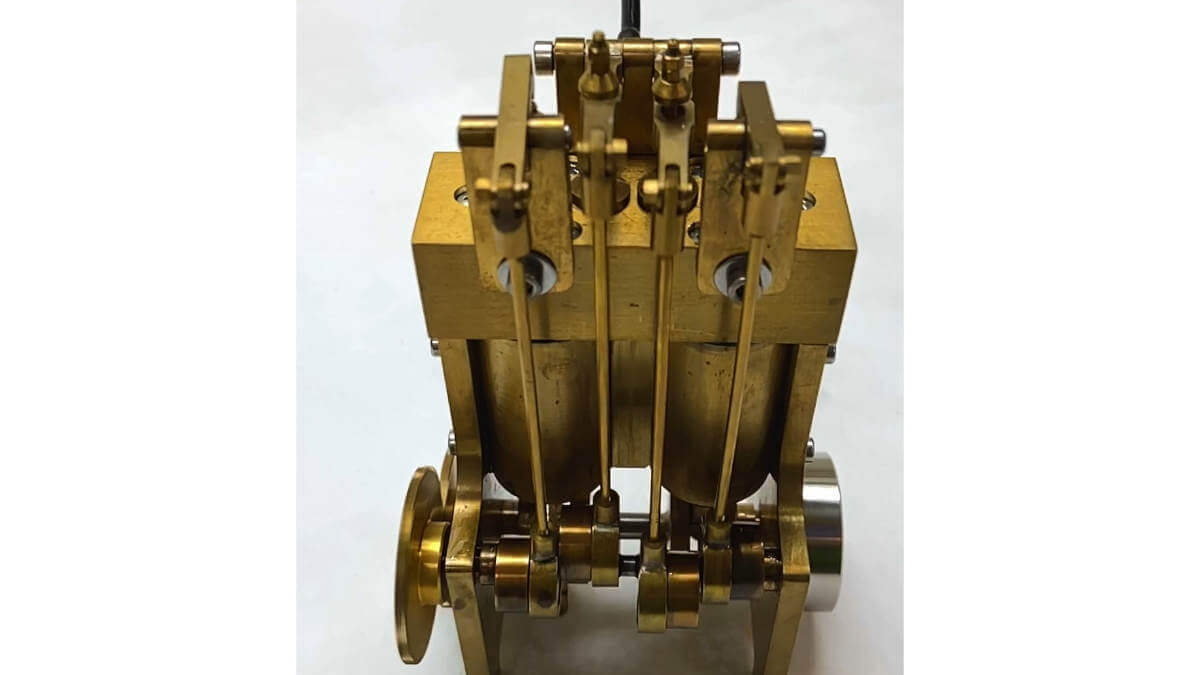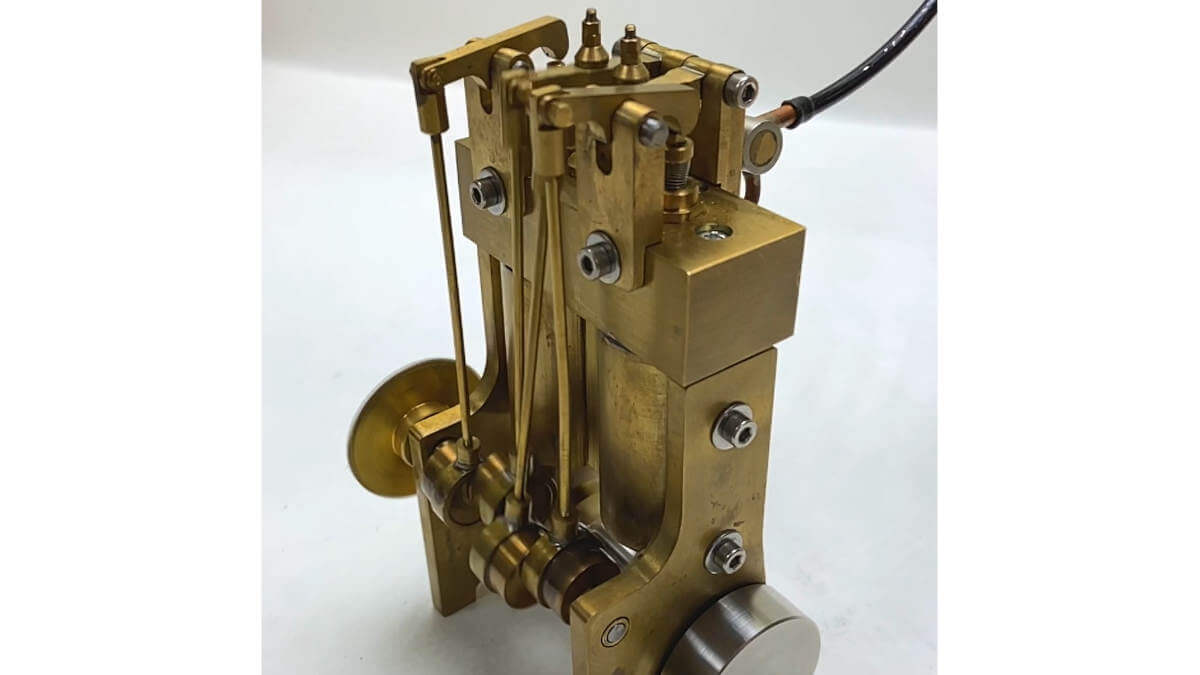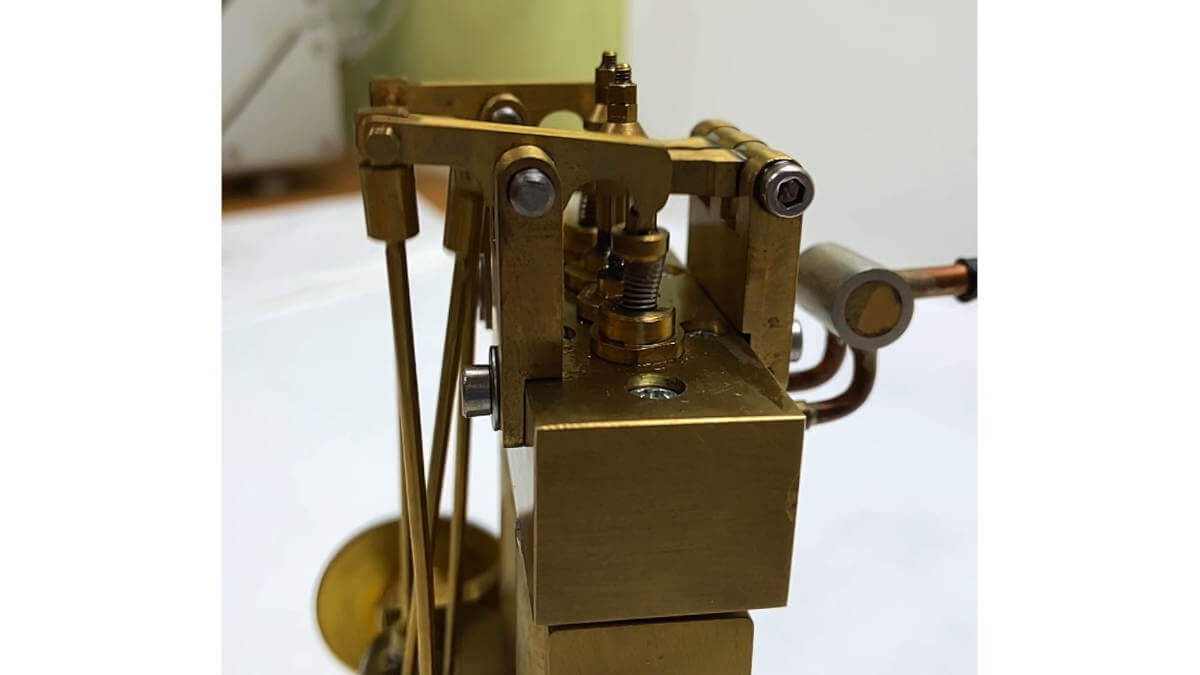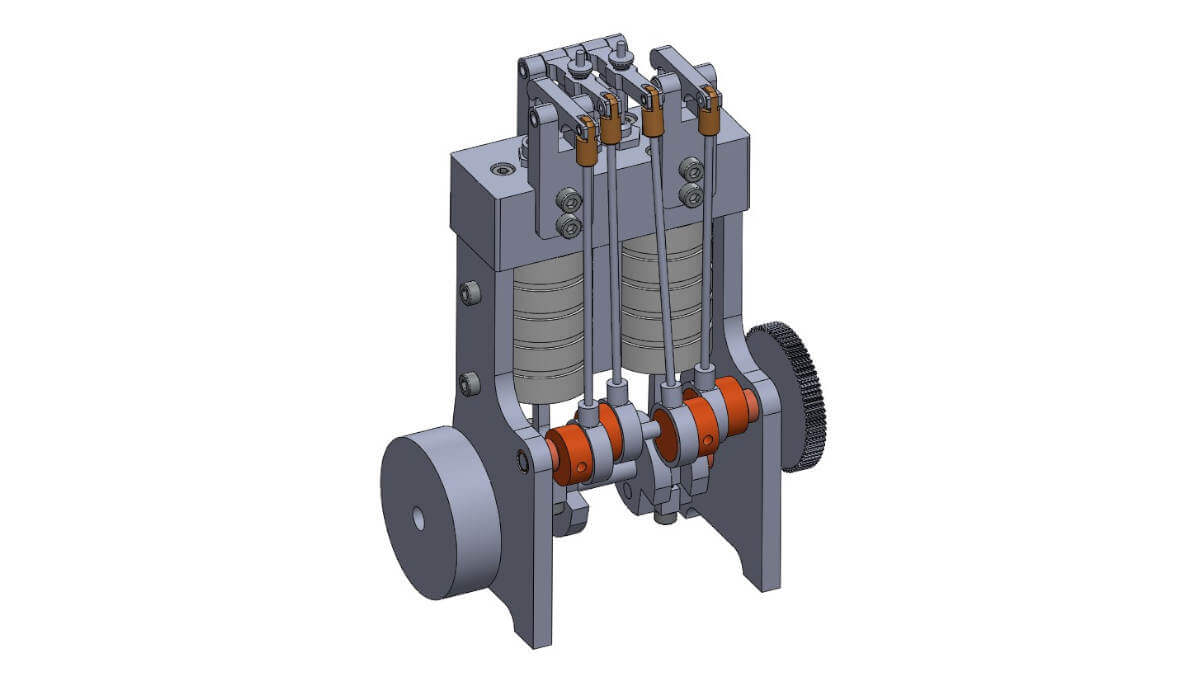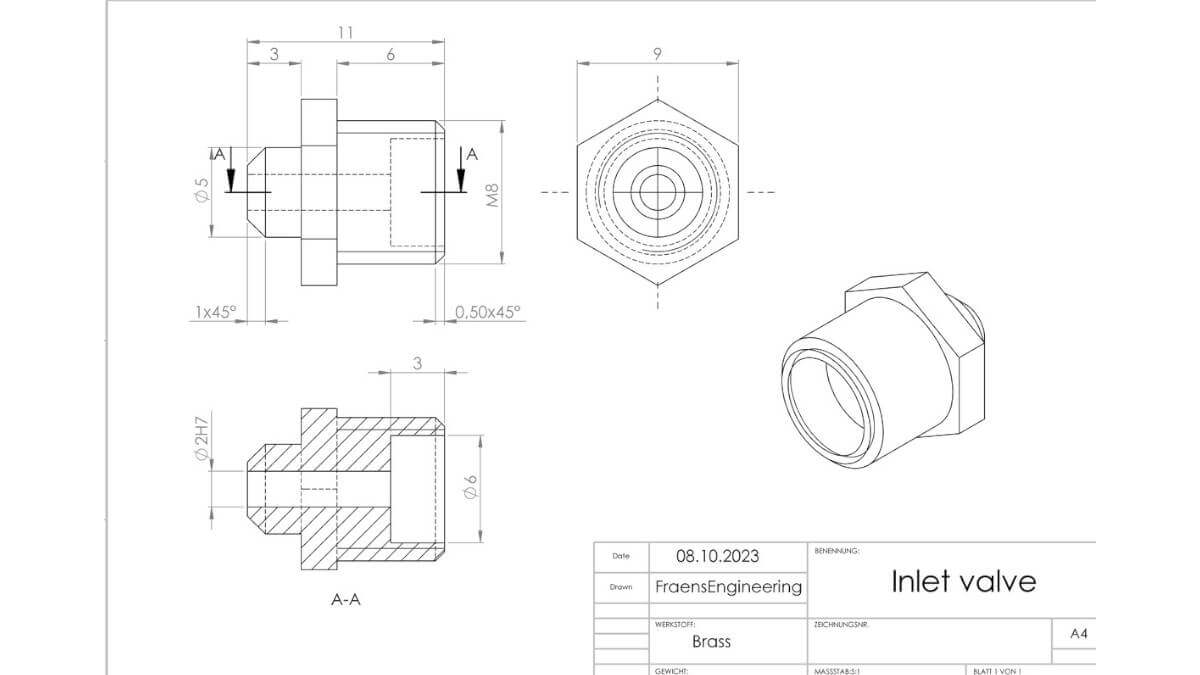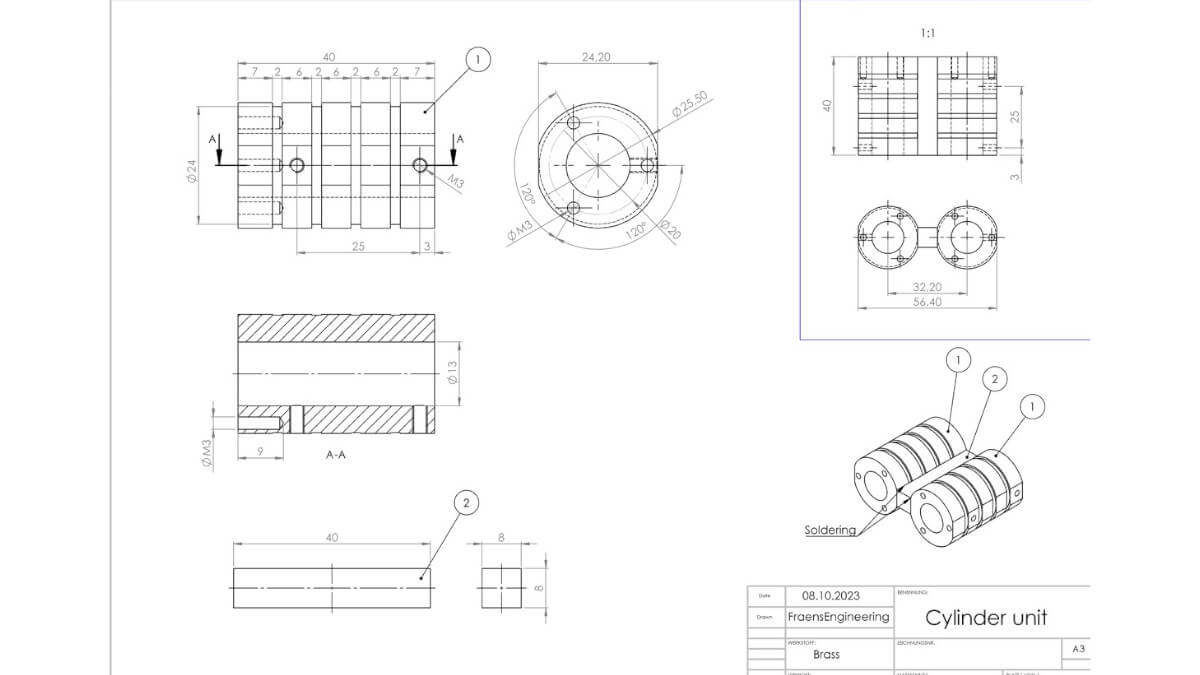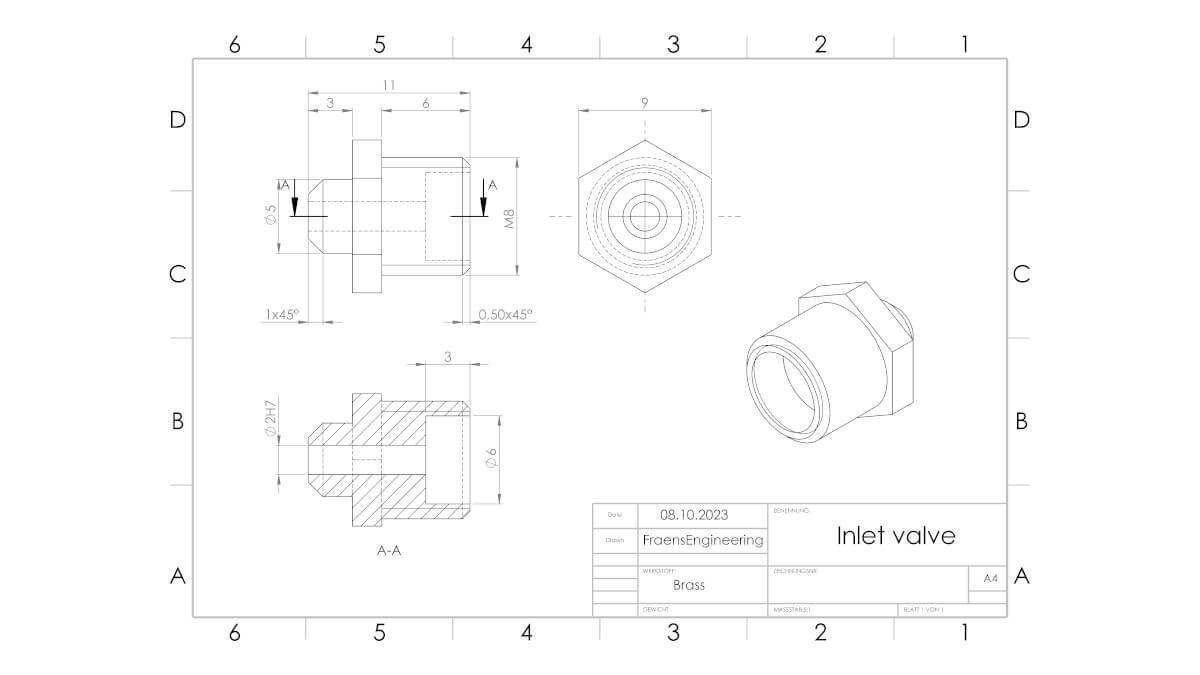 Here you can download the files.
You get:
– All technical drawings in .dxf and .pdf format
– a complete 3D model in .step format
– A parts list with the number of parts